For the long ride this week what started as a random wander turned into an epic that took in four forest parks in one ride!!! We opted for MTBs this week, as mine has been in the shop and was begging to be ridden plus conditions had been wet. TR demonstrated that road bikes and wet roads don't mix by crashing his roadie on Friday so I took little convincing. As I stepped out my front door I found these two waiting.
As you can see it was so foggy we were soon wet as if riding in rain. It wasn't too long until it cleared and was replaced with heat, heat and more heat. The route ended up being a half nebo (centre road) down in to Bellbird Grove, across and up Camp Mountain, down into Samford for an obligatory bakery stop. I was definitely feeling the hard weeks training in my legs by then, and while I was ok on the hills staying with the boys on the flats was hard if not impossible. Actually ok on the hills is probably a stretch, as I thought camp mountain was going to kill me. Here I am thinking about how to kill TR - if only I could catch him.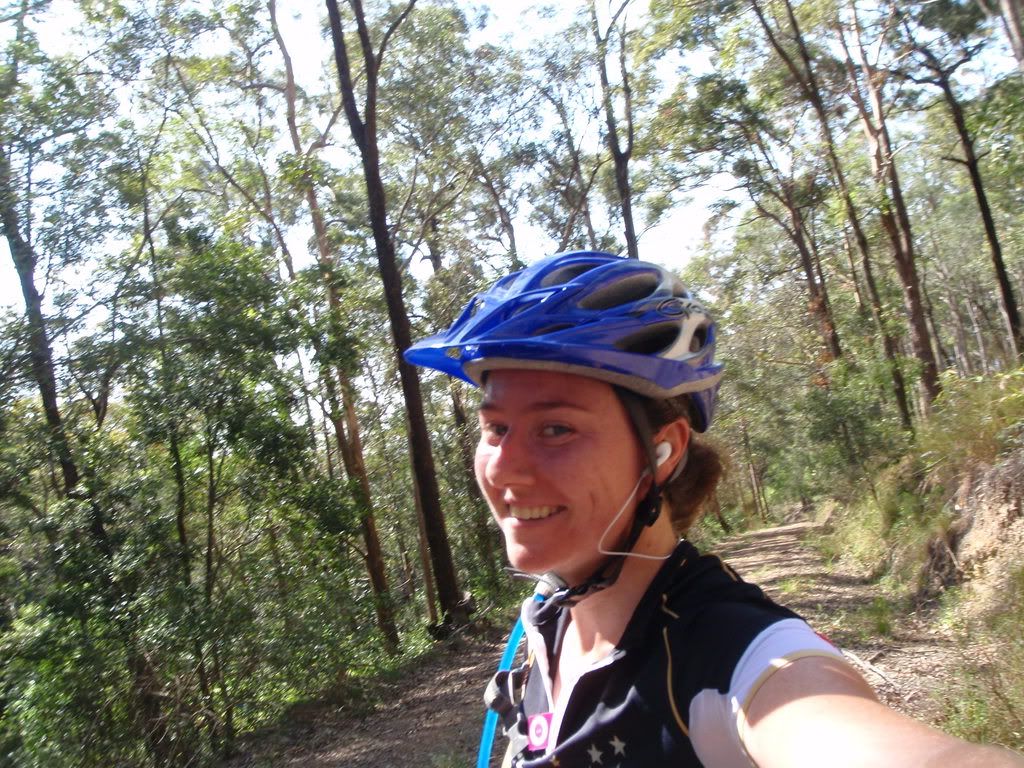 The view from the top was pretty special, we paused long enough for me to figure out how to set the timer on my camera and take this photo of the escaped mental patients.
After Samford we headed back to ironbark gully down sunset and then across to Bunya and along Jurassic. Then out the other side of Bunya and on to Albany Creek where Mrs. TR had cold drinks and freshly baked biscuits waiting. Thanks Sandy.
I can't wait for next week. Something tells me it will include Camp Mt.