Yet another random race entered unplanned, after my Mawson race cancellation....
I was more nervous going into this race than I have been in a long time. I had never ridden with any A graders and I expected it to be very difficult for me - my aim was to get the experience and learn what I could without having to go to A grade. I woke to the sound of
heavy rain
. Argggh! I considered rolling over and forgetting about it but I had TR and Cuppers picking me up so I was locked in. Most people seemed to think that as a mountain biker the conditions would be reasonably good for me. I knew that there would be those who would not show in the conditions, which helped the chances of those who turned up. What the hell, why not. Do your second road race in completely mental conditions..... I have certainly done crazier things.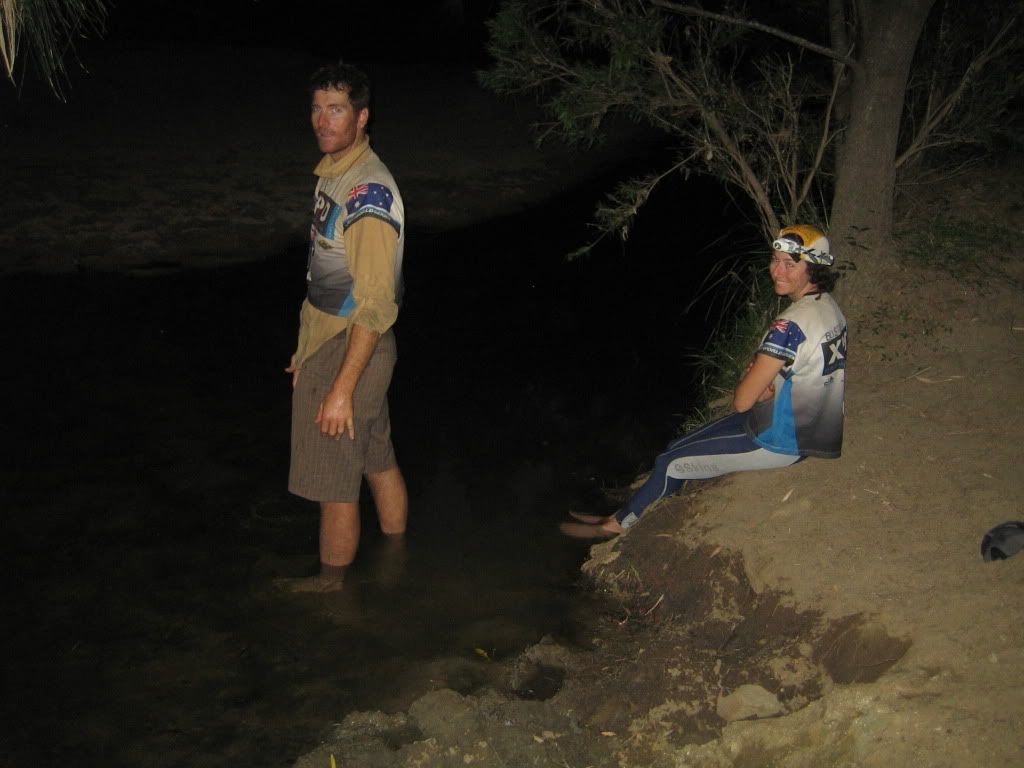 I think XPD is still the maddest thing ever done....
We arrived a little late after underestimating the trip and not really being certain where to go. Luckily we had Coach Cupcake volunteering as a lead car, so we could literally pull up outside the Rego area. I then got ready in the rain. It was cold
and
there was wind. That is a little unfair. If it rains, you aren't supposed to get wind too! I'd been suffering MTBer embarrassment in the lead up every time someone asked how long my race was and I was forced to mumble '60km'. Yes, half the guys race. What is up with THAT! Anyway, given the conditions it turned out I was not that upset come race day!
Course has a couple of hills (yay) and I liked it.
After a last minute transponder bracket issue, and being called twice to the start line I managed to have no warm up. I prayed the girls would ease into it and not smack it from the gun or I was going to suffer. I got the impression it was quite an 'in' crowd too, but that's ok - I came to turn the pedals, so let's get on with it. I lined up at the back and we were off. In the end only five hard girls showed up to race in the pouring rain. Across the board apparently 25% of field were no shows.
One of the girls, Margaret, punctured early on and then there were four. She managed to grab my spare wheel and get riding again, though never quite closed the gap. Tough lady. It would have been easy to give up in those conditions.
For the first lap I sat in and tried to work out if this was the pace, if there was an attack coming, how fast do these girls above me actually ride. When I worked out that I was not really any different to them, and probably not the underdog I was expecting, I started to do some work. In reality Jane did 90% of the work for all of us that day, and seemed to me to be riding a cut above.
It was a pretty miserable roll, with so much water and road grime in my face I didn't even see most of the race. It seemed there was some organisation going on. I figured my only chance was to take the initiative, rather than get caught trying to respond so inside 1km to go I moved to the front and ramped it up. No idea who can sprint or otherwise so opened up the sprint and rolled the dice. Jane came around but in the end she was in a different category - something I didn't realise while we were riding because I am a newb. Very lucky for me.
State Masters Road Race Champ for WMAS2
Up next..... no idea. Something random!