It wasn't my day. There were no parking spaces, there were no luggage trolleys, there were huge lines. My flight was delayed, the aerobridge was busted. There were road detours on route to Apollo Bay, there was fog. Was the universe trying to tell me something? I had to push so hard just to get to the start line, that I was tense and uneasy arriving. Everything was rushed and I knew I hadnt had enough sleep, food or hydration for the ideal race. But I was determined to take the chance and see what I could do. Alex did an awesome job setting up our campsite while I contemplated what was ahead.
The Day 1 lap was more than I expected. Tight, twisty and logs a plenty. I had just fought my way clear of the mad rush, and then BANG.... Ripped my tyre off the rear, despite my tubeless there was no resealing. Tried some CO2 to get it beaded and resealed. Forget it. Watched all the people I passed get back in front while I struggled to rip off the rim strip and get stem out to replace with a tube. Done and back on, but alot of time lost. Got by with another few laps before another slow flat. Pumped it twice, before giving in and accepting I needed to change the tube. In hindsight, apart from being demoralising these mechs were seriously messing with my nutrition plans (forgotten in the heat of the moment!). Very hard to shake the feeling it was not my race... to give today away. That stayed with me, to be my battle for the rest of the race.
Night came, and with it a new lap. Slightly less climbing but long and gradual and man I totally froze. Seriously. It was down around 2 or 3' and damp. I have never been that cold in all my racing. I struggled with strong sleepiness - in hindsight I think it was mainly the cold, and the missed nutrition - though at the time my addled brain was blaming my poor preparation and advising I give up. I also started to have some problems with my eyes from the dust. Another good reason to quit. I had a lap where I went awol and took forever my support crew kicked into overdrive realising how cold I was. Sleeping bags and hot noodles - shame I was so wasted I didn't know what day it was! Anyone tried to get me out of here, I stab.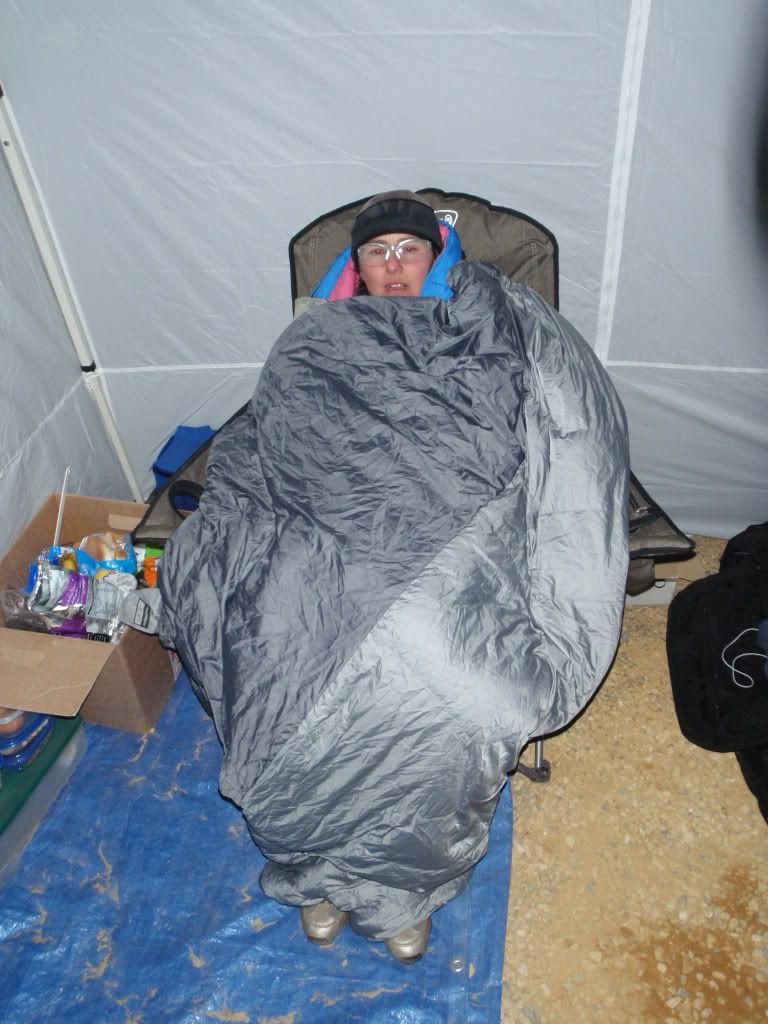 Every lap from here was a struggle but I kept them coming. Breaks were longer than they should have been but I didn't quit and I knew I was still within the 75% of the leader I was hoping for.
Dawn came and onto the Day 2 lap. HOLY CRAP! This was a BT. Major part of it was marriners run, a black diamond trail with plenty of climb and far too long (close to 18kms I believe). Pretty hardcore if you have been riding for 18hours..... Still managed my first lap and found out on my return that I was well within my 25% - one more lap and I had it, plus just as a bonus I would finish on the podium for third!
Massive thanks to Alex and Christa for giving up their weekend to stand around in the cold, wondering what the hell was taking so long! You guys rock!!!