So surgery it is, but hopefully the result will be a thumb that works.
Luckily for me it turns out to be day surgery and not a general - so with a bit of quick flight rescheduling, and begging family favours to get someone to nurse poor Gareth, the update is I am still headed for Kona. I am fairly sure I can get there
sometime before
the race starts. At the moment I am cramming in work, family and race organisation... .my office looks like this...
Friday will be mad. It will be close to midnight by the time I get in. Not ideal I know.
But you know what? I am going to do it anyway.
Thoughts are turning inward now to focus on the race. Push the stress and noise aside and j u s t d o i t. For me ipods help with staying focused on myself, especially personalised funky ones like this...
I did the work, now it is time to ride. I think I have learned to settle and ride my own race this year. If I forget my race plan, I can always refer to my socks...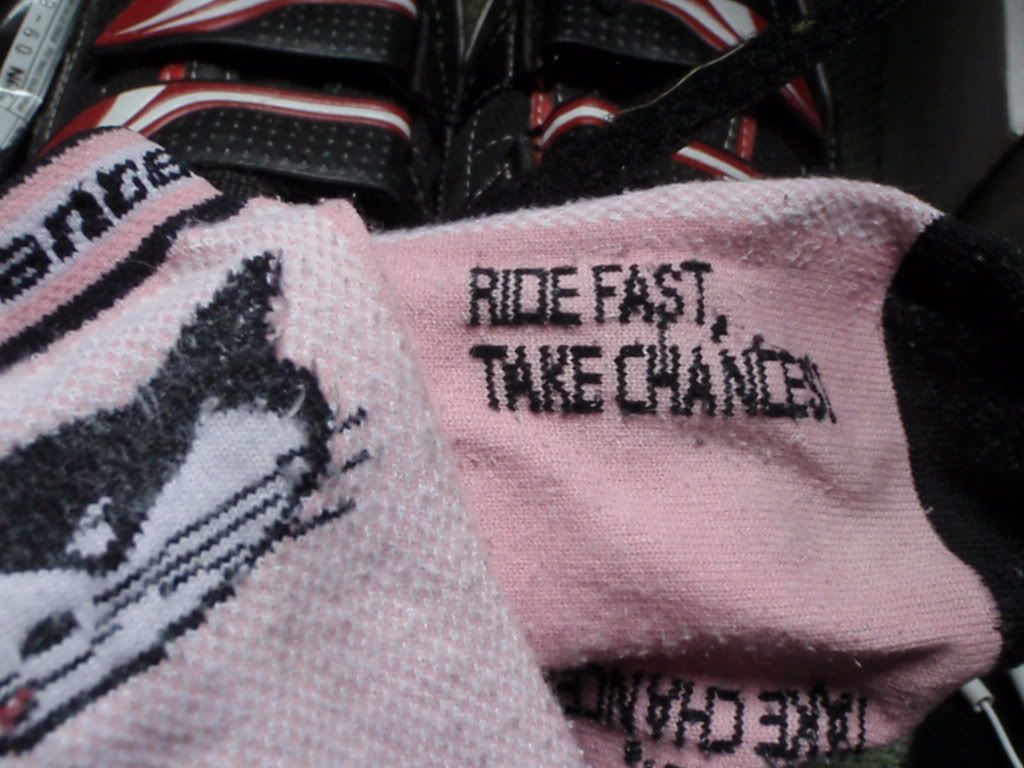 Forrest here we come.