So this weekends long ride was another solid trip up nebo, down to lake manchester via creek road, and back up to nebo via light line road. I have to say I felt much, much better on this ride compared to the last. Thankfully. With a 24 hour solo ride just around the corner I am not sure what I would have thought if I found myself with less than no legs again.
Was great company with this lot - Mick (hard man), Sean (my bro) and TR (faithful training buddy). Mick is mental, and insanely strong. Despite never once riding off the front, he left no doubt as to his position in the ride pecking order casually pulling the longest one handed mono I have ever seen on a pinch on light line whilst eating peanut butter and nutella rice cakes, and talking to me. I couldn't speak as my lungs were hanging out.

It really is beautiful down the bottom near the lake with plenty of water in the creeks at the moment. Almost makes up for the 11km climb out. Almost!
This week will consist of a skills ride on the MTB, a couple or road rides, LOAD week in the gym at Race Elements, and then another smashfest of either lake manchester, or maybe GT followed by the 'Super V' ride through northbrook gorge for the weekend. Race Day is on my mind, and it is time for the last hard kms.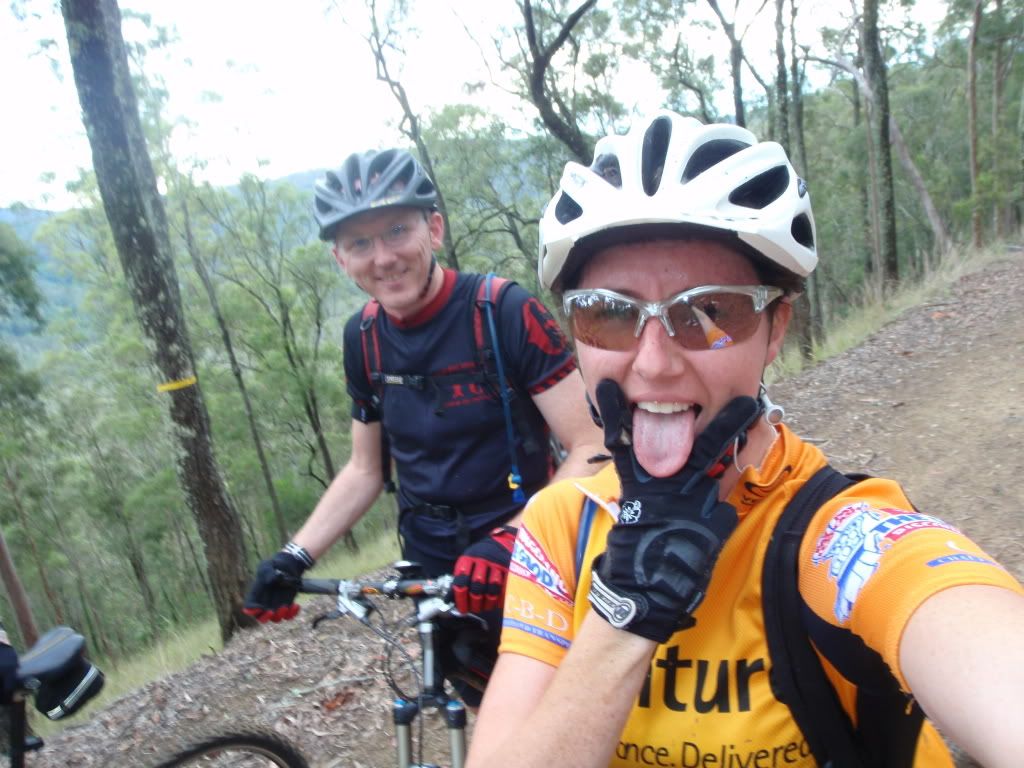 That is all!