Get comfortable. This is going to be a long one. I'll try not to skip bits.
The trip over to Finale went smoothly and was reasonably comfortable. Despite 28 hours of travel and an attempt to board the wrong plane in Heathrow (what airline has two flights going to the same place at the same time!), we landed in Malpensa, Milano belted but still functioning.
Where is my BIKE!?!


That quickly wore off when I realised only one bike appeared to have made it. Time for a crash course in Italian. After an hour or so of queuing we discovered the bike was still in fact in London and would be placed on the last flight of the day (it was about 10am at this point). In no mood to spend the entire day at an airport, I was relieved when they said they would courier it to me the next day in Finale, a 2.5 hr drive away.
We managed to find the hire car, get out of the airport and head generally in the right direction. Shannon was responsible for driving, which was a good thing as road rules don't seem to apply and at 150km/hr down the Autostrada I would have lost my mind.
308 goes ... and we were in the SLOW lane!
We drove straight through and it wasn't long before the hills turned into mountains, I supposed we were getting close. It was the first inkling I got that this was going to be a tough race.
The next challenge was to find Casa Barbara, our accommodation for the week. The streets were so tight, and the switchbacks were hard on a bike....added to the fact we had a street address that accessed from a walking only lane - well, let's just say it took a while. After 30+ hours of travel it is a miracle no-one (Shannon) wasn't killed but I am pleased to say there was no blood spilled. The weather was overcast and it was blowing a gale. I said a few quiet prayers that the wind was not the prevailing conditions for the area or it was going to be horrific.
The apartment was pretty awesome and spacious by european standards. That is to say, no beds pulled out of walls and there was a real table and chairs. The view from my room was stunning.
Once unpacked we headed down to the town to find some food. Stupid foreigner moment #1 followed. We walked into several cafes trying to get service and wondered why no-one seemed interested in us. On the third attempt I realised what was going on .... siesta! Oops! We settled for gelati's and headed back.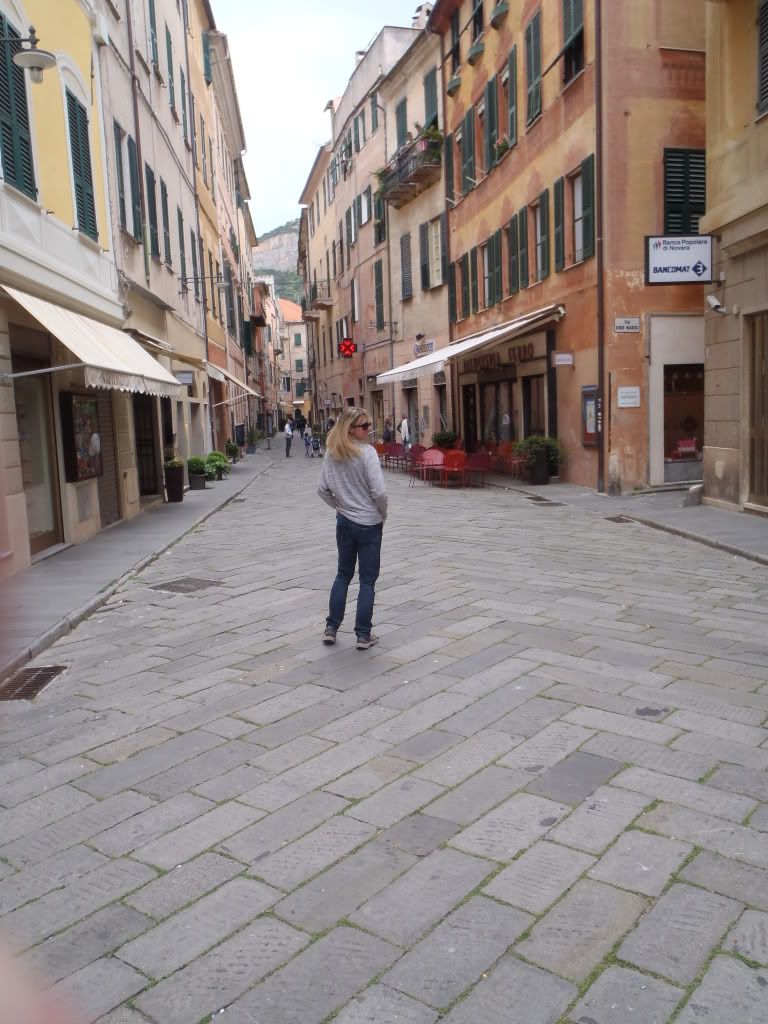 Streets of Finale - simply gorgeous.
We found some pizza early, and some milk and bread and crashed early. I listened to the wind howling against the roof and thought about what was to come.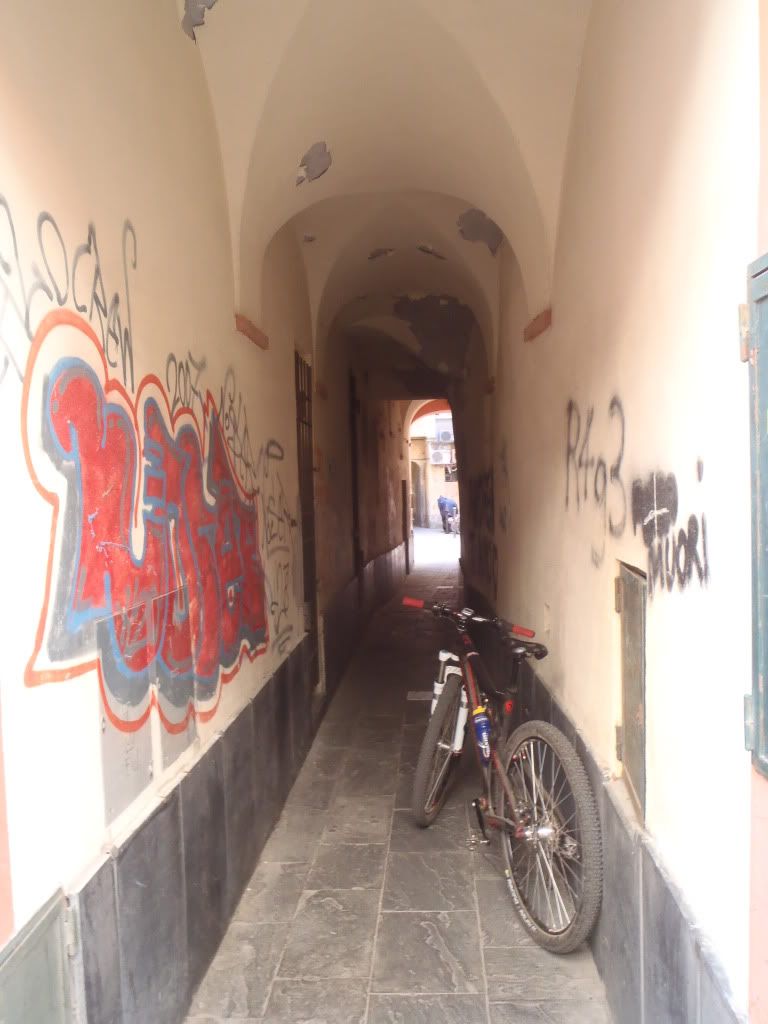 Finale's alleys.
Monday the wind died off and the sun came out. We unpacked the bike we had (the tallboy) and Shannon built it up. Amazingly the airlines had managed to ding a rotor even though they had been taken off the bike. Still ride-able, but not ideal. We began sussing out where the bike shops were in town, and visited our first. This joint was the roadie store, but we were able to get CO2s and Stans - two things which we high on the list. We also found out where the others were. Job for the afternoon was to get some serious food into the apartment. Stupid foreigner moment #2, we didn't weigh and label any of the fresh stuff like vegies and fruit and held up our whole aisle while someone went back from the checkout and did it. Oops!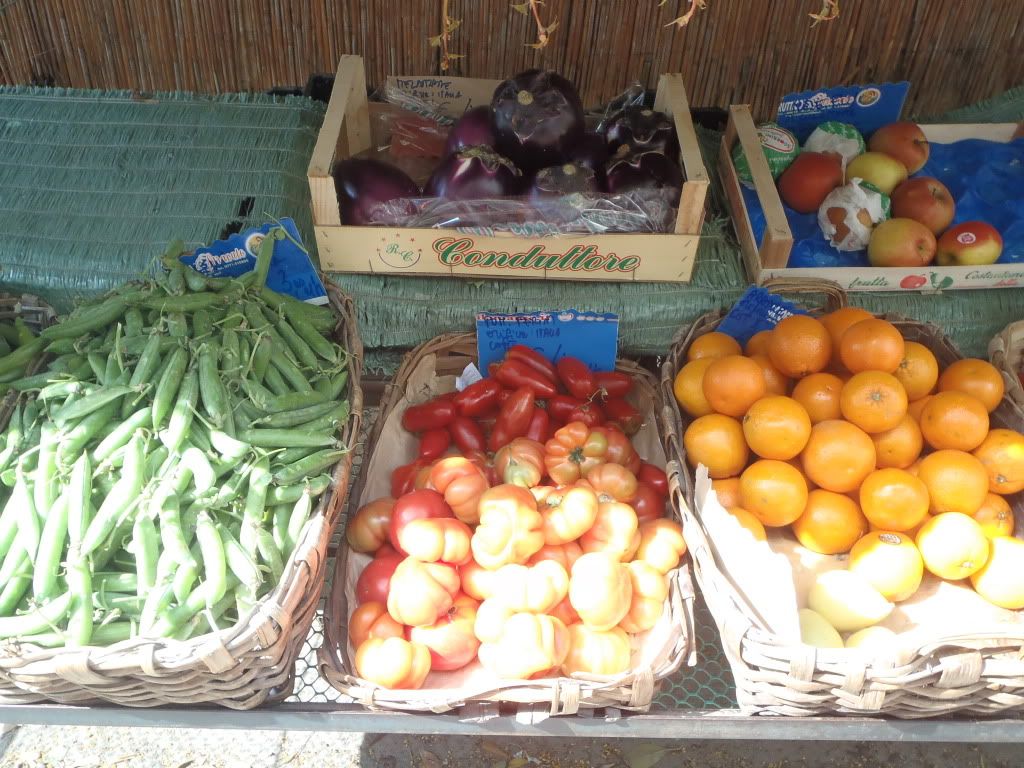 The food was sensational.

Shortly after Matt Dog and Kirstie arrived safely and we made them coffees and pastries at our place until they could check in. My Koiled hardtail (hellb!tch) showed up and the airlines had done a number on it. It had been hit so hard they had managed to pop the back end out of the protective metal frame, bending the derailleur hanger and gouging the drop out. Unreal! Shannon had several hours of sorting that out so it was in some semblance of rideable order but got it working well enough to come riding. We headed out to the general area of the course for a ride and found some random tracks - it was rough, constantly steep and fairly technical. Ouch.
Koiled + views forever - if you can handle the climb to get there.
We got the internet working and hooked up with Jess and Megan,...we organised to meet up the next day so Megan ('the local') could show us the actual course. Generous chick. Bike shop visit #2 was to Ultimate Bike, run by Matteo, who kindly let us use his workshop and tools to sort out the issues. These were the guys who also created an awesome impromptu army to support Megan Dimozantos. Nice one! We asked after rotors and he came out the back with a handful of dinner plate 230's as the smallest they had. My brain set the alarm off (how BIG are the hills here??!?). Never mind. Still one more bike shop to try.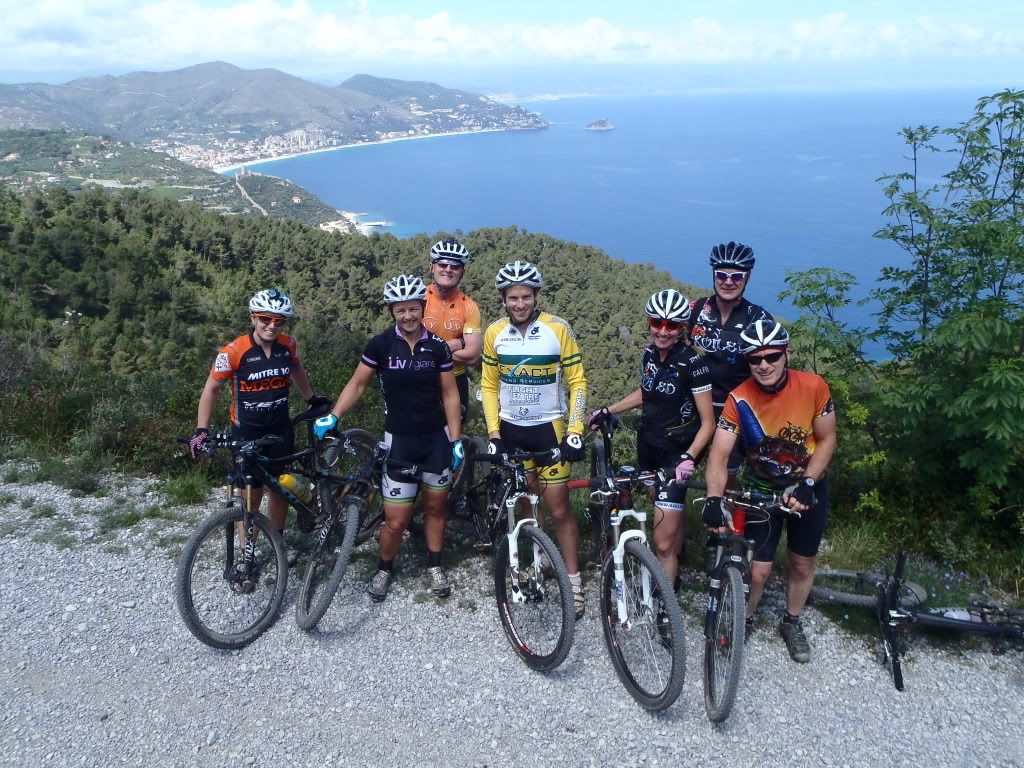 Preriding with a couple of randoms :D
Tuesday we headed out for our first real look at the course with 'the local'. I found myself riding with both the current world champs. I knew I was in for a cracker of race, when I was able to stay calm and not feel like I didn't belong. I rode super easy, as I am sure did everyone was and enjoyed it.
Sessioning the corner - Shannon and his front brake.
We found a gnarly corner. The pictures never do it justice but the section went like this - leg ripper rough gnarly pinch climb followed by a rock garden, followed by a rough step down left hander - lined by cliffs. Lines were discussed and it was sessioned by all. I walked the line, and opted to come back with less of a famous audience.
Wednesday we sorted brake rotors and headed out for another practice at the course. We rode the first loop and stopped at a number of things I wanted to session. By the time we left, I felt we had it nailed along with our race faces.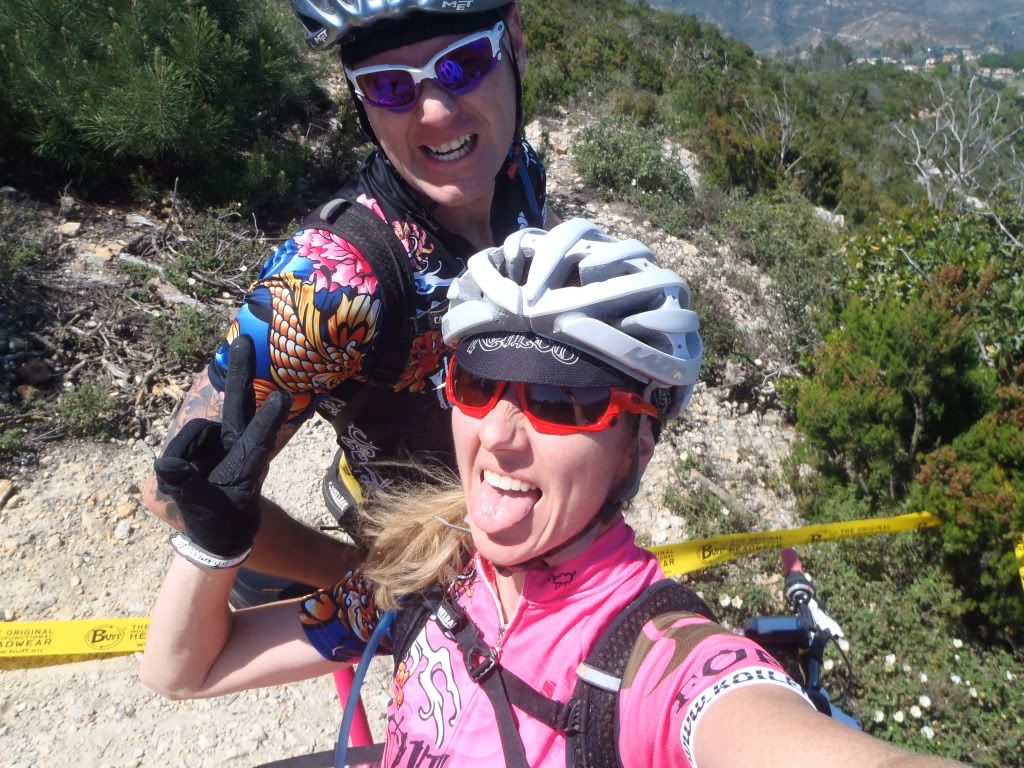 Hurt times TWO.
We met our regulars Dog and Kirstie for dinner and generally got overly excited about the course, riding with the other aussies and what was to come.
\
pizza and vino - I <3 Italy.
Thursday was a trip into Varigotti to check out the beach and enjoy lunch with Matt and K. After that I opted to go back and put my legs up instead of more pre-riding. They were smashed. I thought it was the 500 stairs between our apartment and the village but in hindsight I think it was the difficulty of the course. Turns out Shannon's were smashed too but he thoughtfully kept that to himself! I also discovered the forks on my bike had blown!!! This was sorted by Shan with the third bike shop, Riviera Outdoors - who also had some 160 rotors. Nerves were still under control.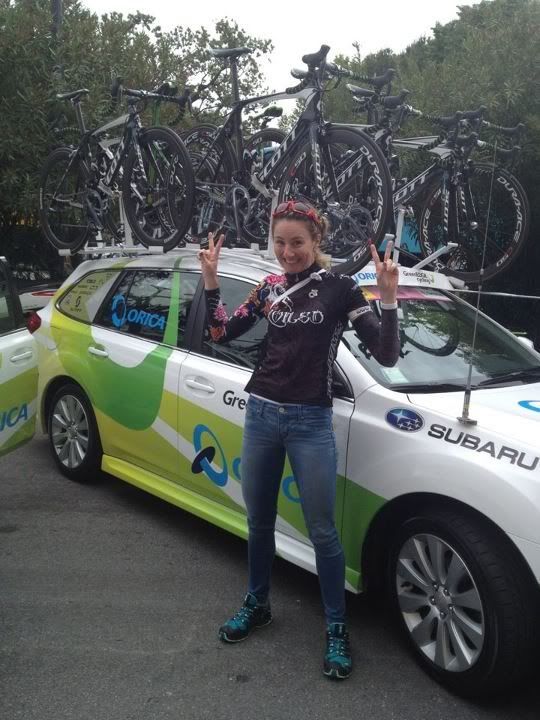 super cool - I can't believe you are allowed to walk through!