The weekend kicked off my 2010 season at an 8 hour with a difference. LunarC, run by in2adventure, kicked off at midnight on Friday and ran through to 8am Saturday. Another night time race, perfect for the Queensland summer.
Slickers is a fun place to race. It is not technically challenging, but has been home to some really enjoyable races and good results for me, like insomnia and a bunch of ARQ/Geocentric adventure races. It was great to see so many riders racing - 250+. Even better there were plenty of girls racing all categories... even a number of SS nutters, and no kayak leg :)
Solos were off 2 minutes ahead of the teams, so I knew I needed to get moving lap one to stay clear of log jams. The course was a surprise, with a lot more pinch climbing than I expected - a change from most of the other race routes used previously. Still, on balance I am better up a hill than most, so I'll take it. A quick change from bottles to a camelbak on lap 3 sorted out the lack of easy spots to eat and drink.
My old Gap Cycles teamie Kylie Maduna (ForTheRiders), of national 4X fame, has shifted focus and stepped up the to solo plate. With plenty of going long experience in ARs and marathons and despite the casual pre-race chat, it was clear she was there with a plan and had been training specifically for the race.
She gave me some work to do! I lapped pretty consistently, and despite not having a support crew - drop ins from Trickle, and support from those whose races didnt work out (better luck next time Prof and TR) meant there were a few people around most times to help out.
Local boys, taking rests from racing, did the next best thing - drank Rum and cheered on the riders in style. Who couldn't smash up the hill with that encouragement!! Nice one TK and Dec.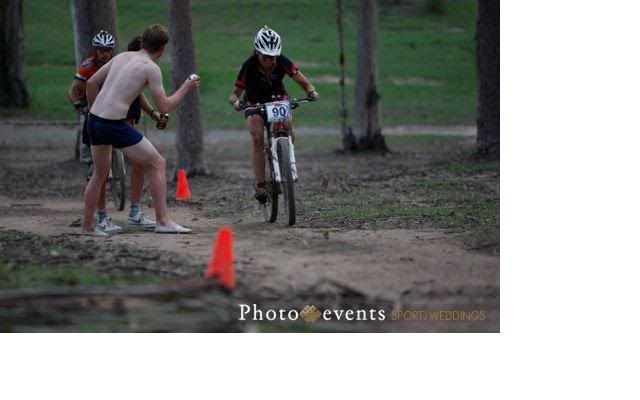 Thanks to my lap buddy, Shannon who rolled around the last lap. And then the lap after that. (remember, there is always 'just one more').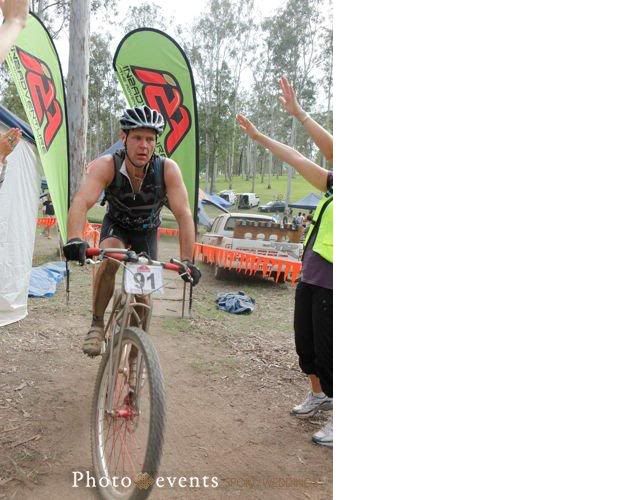 Time to get the kms in. It is going to be a massive year. I am convinced my
uturnfitness
programs are the best I've ever had and look forward to getting faster and stronger for when it counts.
Bekkers and Fellows were flying. Matt Dog hot on their heels. It was great to see Jeff Toohey back hammering around the course. There are a lot of eyes on October that is for sure. Including mine.
Next up, Dusk to Dawn.
*thanks to PHOTOEVENTS for the images.